Best Digital Marketing Services You Should Use in 2023
The previous year was a mixed bag of emotions but one thing which excelled indefinitely was e-Commerce. Online businesses have experienced a definite upward spike as India adapts to online sale and purchase. Well, it has actually been so good, so far for us. But, do we really believe that an e-commerce website can invite customers itself?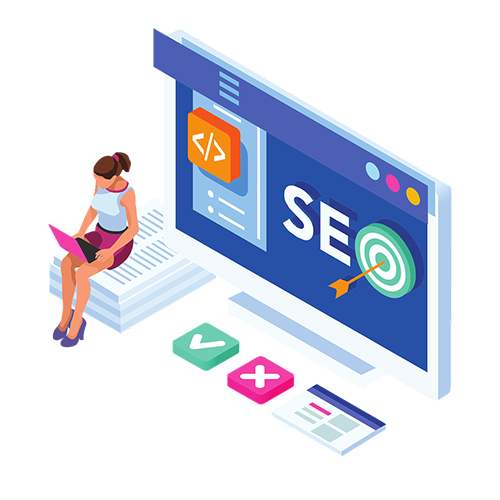 Digital marketing before the pandemic hit us in 2020 was just a festive thing where businesses used to reach out to the so-called best digital marketing companies with lots and lots of offers, deals, gifts, coupons, etc. But since 2020, things have seen a sea of change in almost every industry. And in the previous year, businesses have experienced a double online jump due to lockdown scenarios and breaks in regular sale-purchase which otherwise happened physically across the country. Be it through social promotions, webpages, blog optimization or any other form of advertising. Garage Media, the best digital marketing company in Noida, has worked day-in-and day-out by accepting work from home culture for our clients so that their precious businesses don't run dry of ideas.
We never stop learning and innovating to churn out great results in our business so should you in the year 2022. We are an outstanding SEO agency in Noida, India and we showcase our potential majorly in optimising content for great ranking. Our SEO services revolve around three key areas; higher search engine ranking, quality website traffic and scaling results. Digital marketing is an ever-changing strategy that needs to be upgraded and rebuilt time and again.
Enterprises have already started brainstorming new tactics or re-engineering some old ones to maximise their profits in the new year. Let's explore some major trends that will shape the future of digital marketing in 2022 and the coming years.
Best Services a Digital Marketing Company can provide in 2022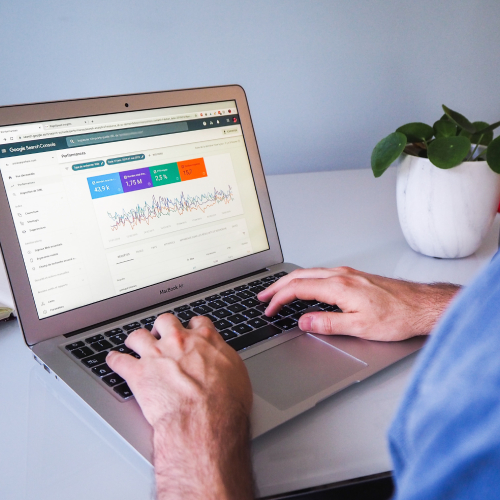 1.Using AI in the Digital Marketing Landscape
AI is an old concept but has come into practicality now as it is already being used to streamline and automate different business processes, including marketing. AI is necessarily used in marketing to get a grip of and then streamline repetitive tasks like keyword recommendations, data reporting, and analytics. Marketers are leveraging AI to build wild prediction models to understand the future behaviour of consumers and sellers based on their historical purchases and browsing histories by storing data. Going into the future in 2022, AI will be combined with SEO strategies to sky rocket organic and paid search rankings.
2.Market Research
This is one of the most pivotal steps before you collaborate with any digital marketing agency. Without proper market research, be it any strategy or trick, it would stand hollow. If you are running an e-commerce business, it is better to understand your target market first before pitching.
3.Search Engine Optimization
A much-discussed and hired service under the digital marketing ecosystem. It has become the most colossal service in any SEO sector, this has the potential to rank your website up through the smart usage of keywords without stuffing too much in. So, whenever you get the chance, amplify your brand awareness with more page views through SEO strategy. A good SEO strategy is one where your business content ranks well in search and you get an assist to capture potential clients by following the buyer's person
4.Voice Search Optimization
Voice assistant tools like Google's Assistant and Amazon Alexa have become items that are used everyday across households. Even smartphones come with activated voice assistant tools that help consumers search the internet with just a simple voice command. Casual shopping has become easy with the use of these tools to search for products, find locations, resolve their queries, or even visit sites. It is thus indispensable that enterprises must make their online store-front prepared for voice search to maximise the value of their SEO efforts.
5.Cracking Social Media Advertisements
We all have seen sponsored ads while surfing the internet and dreaded their presence but in the future these will become more aesthetic and won't bulge out at the human eye. That highlighted advertisement that crops above the organic search is our topic of discussion here. The main motive behind ad campaigns like these on the internet is to redirect clients so that they can find solutions to their problems. But most importantly, people usually turn to Google for answers, queries, assistance, and solutions because it is free, convenient and super-trustworthy for them.
On the other hand, Facebook advertising is not something that can be learned easily. Facebook advertising helps businesses, brands and individuals gain a highly exclusive and undivided attention of a fresh audience base. Through its conversion tracking and bid optimization feature, one can get a stronger audience base without waiting for long, which further includes combining niche interests for common behaviour. Being the supreme social aggregator, Facebook will help in targeting your audience based on interests and online behaviour of the targeted group or individuals. We at Garage Media, the best Digital Marketing agency in Noida also work for optimising ads to qualify high-quality leads.
6.Video and Content Marketing Lead the Line
There is no doubt in claiming that video ads do wonders on the internet. According to some statistics shared by work stream, marketers who use video ads saw their growth much faster than non-video users. This is a big growth hack, especially when marketers burn their time and energy to evolve constantly and bring new innovations to the table. Additionally, it is also learned that more than half of customers purchase after watching branded social videos, which has become a new trend to develop awareness among the social audience who gets lured by watching quick videos over social media platforms. Your job as a video marketer is half done if the video is crisp and interesting with the recall rate achieved within the first 10 seconds of the video.
When it comes to content marketing, we have seen clearly that videos have offered the highest engagement ratio to online users. In 2021, over 80% of companies indicated that they were using videos as a primary marketing tool. Many marketers and businesses saw content marketing as a low hanging fruit but their estimation was absolutely wrong. Being the best content marketing company in Noida, we favour the involvement of content on our board more than any other service because it is not just writing a few blogs and articles. It is feeding your business, especially in the case of e-commerce, with something solid and valuable. Remember, essentially without content (a story) you won't be able to sell anything. It's all about blog post generation, technical writing, analysis, social media text, creative content and much more.
7.Moving Towards Mobile Marketing
According to statistics, 80% of mobile users spend time using apps, especially gaming apps are eating up a huge chunk. If you are unable to understand this, you are falling behind. Mobile marketing is not just a way to appeal to your customers with marketing products and services. It is important for business websites and content to be made equally responsive on smartphones and tablets. The pandemic has made smartphones the most convenient device for a number of reasons, including daily video streaming, shopping, learning, socialising, etc. Enterprises have also started using mobile-friendly content to rank higher in search engines and drive organic traffic now-a-days. Also, it will be pivotal for businesses to amplify their digital demand generation programs in the near future.
8.Let's not Forget about Key Performance Indicators (KPI)
While discussing the techniques and strategies above through digital marketing. KPIs or metrics should also need to be included because there is something above revenue generation. Here one needs to know the number of Unique Visitors, time spent on websites, bounce rates, cost per click numbers, click through rates, etc.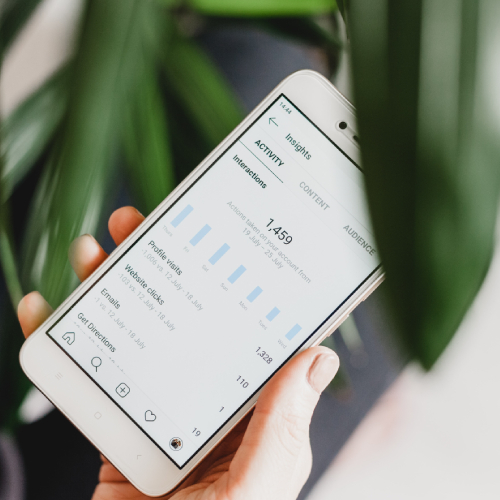 Conclusion
The key fundamentals of marketing all-in-all have changed drastically in the last 2 years of the Pandemic. These are too important to keep a check while you are thinking of hiring a great digital marketing company in Noida. Digital marketing has become the crucial step in fuelling growth and revenue in the new WFH world we live in. While customers have become more digitally active, increasing accessibility of AI devices like smart speakers, etc. will continue to grow and with this we will get a spin-wheel effect which in return will grow the digital marketing landscape exponentially. Although the marketing chips of the past might return, businesses now will have to adopt digital strategies foremost to grow their brand expansion and customer engagement objectives.
We are updating our old blogs