#1 Branding and Creative Agency In India
Why Choose
Us.
Geometry is a
Sacred principle.
Ideas come in all shapes and sizes, and it is a creator's job to mold them into something bigger, something kickass! Garage Media is the #1 Branding and Creative agency in India, we are those creators that understand the importance of Geometry and we create and mold an idea into something much more awesome!
Know More
Chill, those wide-eyes are

just the side-effects.



One of the best things that can be done is outperforming what the client requires from us. And at Garage Media, we have a barrage of client that were left with their mouths gaping at the quality of the work that we have provided them.
Know More
Services That Flex To
Fit Your Brand
Their success is our passion.
PVR Cinemas
"At PVR we were launching an inhouse and first of its kind PVR Cinema management training academy and we were looking at someone with completely fresh perspective. Garage Team did not cracked the idea but also executed them with lighting speed. I strongly recommend them."
–

Lotica Thukral
Payback India
"We were stuck with our old agency for almost 5 years, through they were good but they were lacking in fresh ideas, and then Garage Media happened to Payback and we are very happy with their work! "
–

Rahul Gupta
Comio Mobiles
"Launching a new mobile phone in an already cluttered market was not an easy task, but the innovative and quirky approach keeping youth in mind did the trick. We worked tirelessly for many days to crack the idea but when we cracked it it was talk of the town.''
–

Sumit Sehgal
Galaxia Group
"Launching a first ever cruise ship in goa was not as difficult as difficult it was to give it an imagery which can define the luxury we were planning to offer. Garage Team made it possible though it took as more than 50 revisions to achieve the final output but I salute their patience during the entire journy! "
–

Manish Sapra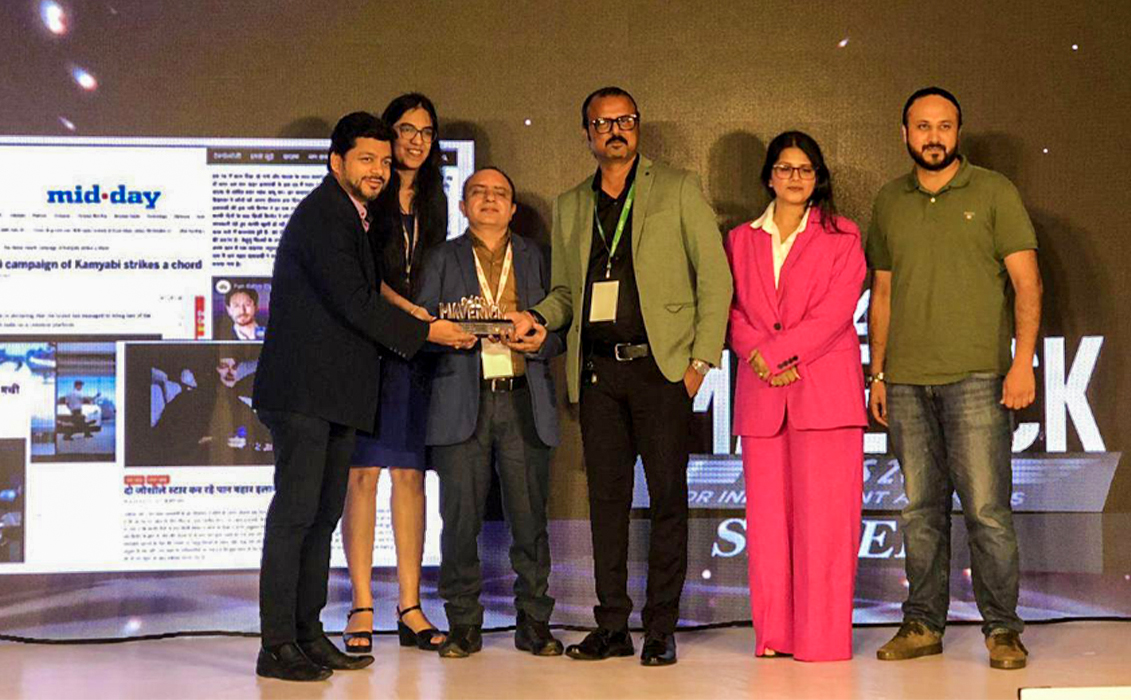 E4M Maverick Awards
Best Use of Micro-Influencers
Pan Bahar- #Pehchan Kamyabi Ki
Most of what we do is defined by where we come from. And we at Garage come from a place filled with creativity and hard-work. So put your eyes and ears to the things we do and have done at Garage Media.
Digital media has taken shape long back. Since the inception of the internet and personal computing digital media became the go-to medium for professionals in every part of this world. Then came another revolution when the devices which we'll call handheld became internet-enabled, and the power of the internet came into the consumer's hand. From that day onwards, brands, understood very clearly that they have to have digital media as part of their media mix if they really want to reach out to the consumer at the right time, then

Do you know-how working with digital marketing agencies is an investment and not an expense, or rather I would want to say, adding digital marketing to your media mix or your advertising budget is more towards an investment side than an expensive side. A lot of people make mistakes. When they believe that why should I invest in digital media, I am already doing a good campaign on TV, I am doing great campaigns on outdoor billboards and I'm doing amazing radio inserts, but they don't understand that everything comes

[vc_row enable_hue_rotation="no" use_row_as_full_screen_section="no" back_to_top_skin="default" angled_shape="no"][vc_column][vc_column_text] The previous year was a mixed bag of emotions but one thing which excelled indefinitely was e-Commerce. Online businesses have experienced a definite upward spike as India adapts to online sale and purchase. Well, it has actually been so good, so far for us. But, do we really believe that an e-commerce website can invite customers itself? [/vc_column_text][/vc_column][/vc_row][vc_row enable_hue_rotation="no" use_row_as_full_screen_section="no" back_to_top_skin="default" angled_shape="no"][vc_column width="1/2"][vc_single_image image="23209" img_size="large" alignment="center"][/vc_column][vc_column width="1/2"][vc_column_text]Digital marketing before the pandemic hit us in 2020 was just a festive thing where businesses used to reach out to
Show Some Love. Leave A Note.
Though we still love the long lost art of handwritten letters but meanwhile you can drop in a note.