Boost Traffic and Sales through
Best E-commerce Agency
Well, this is not a bluff! We are claiming it. We at Garage Media will save you from hit-and-trial case of eCommerce management services. Being the sole data-driven eCommerce service provider in the competition, we can be your ultimate associates to scale up your eCommerce agency. Through polished eCommerce SEO techniques. We can turn the whole business scenario green and mint just for you.


Before starting with anything, it's essential to start with research. At least you will know where is the loop-holes are stopping your eCommerce management services from standing-out.
So, being the best eCommerce service provider, we deal with innumerable instances like surveys among the potential clients, budget criteria, audience awareness, and more.
We take pride in our excellence that creates sustainability in the market and fierceness in the market.
If you like our spirit of work, we can have a coffee with you.

Your ultimate motto is to make your eCommerce agency flourishing and that is only possible by making your customers happy. So, is your management working great?
Well, we infuse a simple approach. Being an eCommerce service provider, we always think about our visitors. This is our goal to achieve with flying colors.
Being an eCommerce service provider agency, we deal with some major categories to embrace your business. It stands, order management, returns management, payment management, ad campaign, and more.
Ping us to know more.

If you think that by sitting ideal, your eCommerce business will attain wings to fly. Then, you are wrong. You need to market your products over social platforms, outdoor media, and more so to spread the word.
To enhance this more, many encourage promotional product marketing so to create awareness in the market. This too helps to create a space of need in the market.
Our advanced, marketing techniques are much more than discussed here. Let's discuss all of it over a cup of coffee and get started with a better eCommerce business.

Platform Management is the core system that deals with different aspects of technology, communication, and integration. This platform technology tends to have a specialist who deals with products that are best-suited companies that finally end up using a variety of platform technologies to achieve set goals. The main purpose here stands to keep everything running on the account to application processes.
If the function is not taking its due course, the end-user will not able to access the system to carry out the operation of reports. Here we process for better utility.
Optimization
Does the ranking of your site on the search engine make any difference to you? If yes, you are on-board. Listing is as important as making your website live and well-operational. Through our e-Commerce marketing tactics, you can pace-up to improve and optimize your listing above your competitors.
Here we work on website analysis and audit, text optimization, image optimization (compress), listing improvements, and more.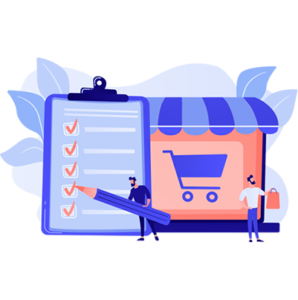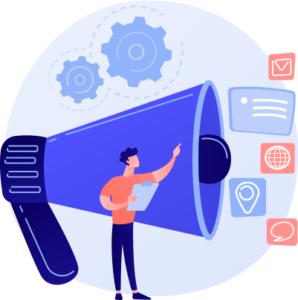 Management
We are the new winners! We help you reach new endeavors by applying e-commerce management services that ultimately lead to revenue and rating. Right from strategy to execution to optimization, we work every inch to bring out better results without any hiccups. We love to go crazy for businesses that dream big.
Do you dream big to escalate your business at a supersonic speed?

SEO
Whether you are building your own website for eCommerce purposes or redesigning the present one or thinking for better online brand building, you'll require a leading e-Commerce marketing agency to make a hattrick. We, here, deal with everything you're supposed to get. Be it Amazon SEO, eCommerce SEO, Keyword analysis, competitor's keywords analysis, and lots more. You just name it, you'll get everything under one roof.