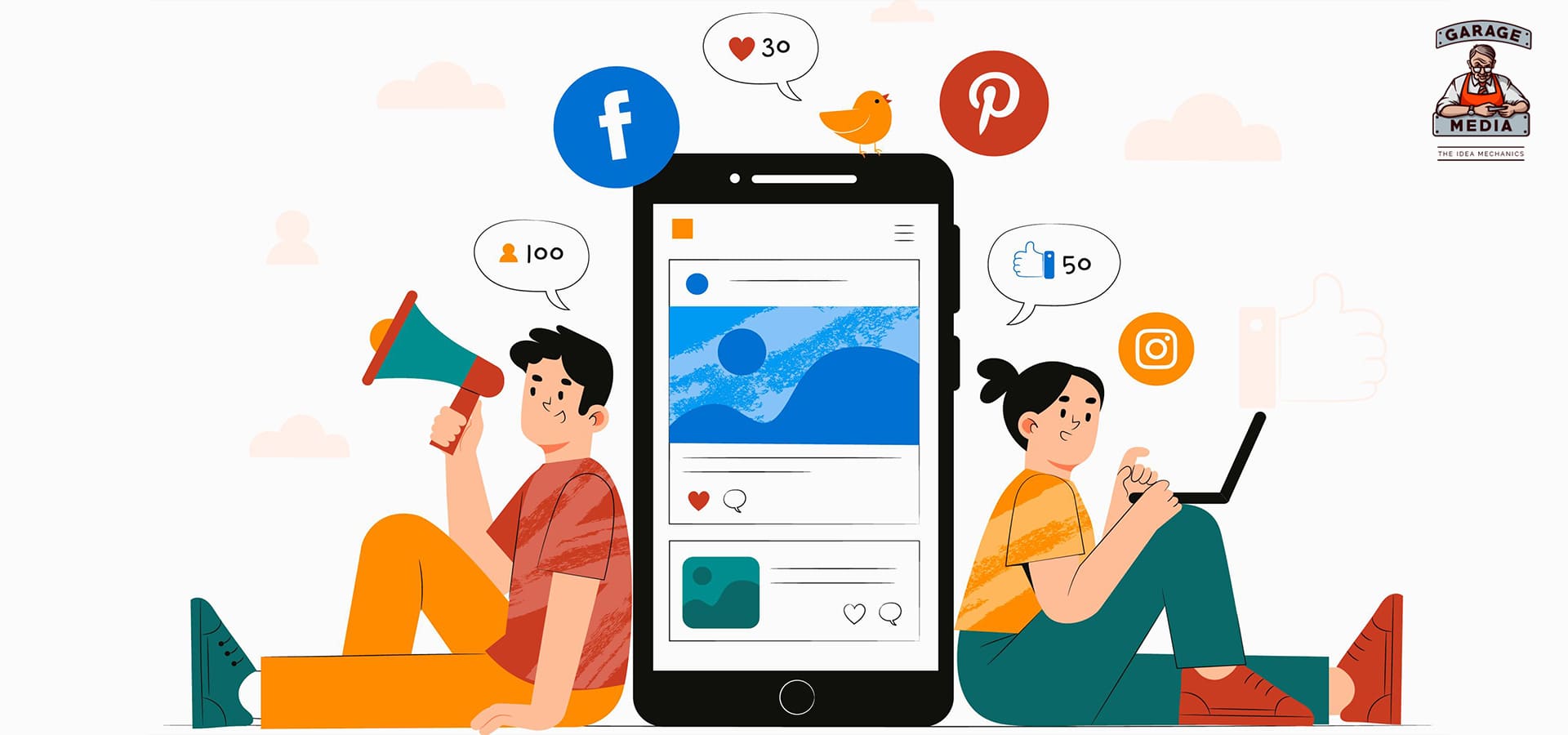 Top 4 Crucial Social Media Strategy for Brands
How does an impeccable Social Media Strategy for
Brands create a worthy audience?
Social Media Strategy for Brands is crucial to its vital success. Despite that, many brands are falling behind in using social media tools to their full potential. Nowadays, social media requires a unique set of skills for brands to fully understand the needs of their audience. We list out 4 strategies that can get you ahead of the curve and make you a winner with your Social Media Strategy for Brands.
Set Realistic Goals -Brands should strive for goals that are actually attainable on social media. By tackling smaller, pragmatic goals, you can scale your social media efforts in a way that's both affordable and reasonable. The goals will suggest everything from the budget to the channels you chose. Here are some actionable goals that brands of all shapes and sizes can divide and conquer –
Increase Brand Awareness – To create lasting and authentic brand awareness that resonates with your audience and speaks a consistent and clear language.
Higher Quality Sales – Improve ROI by leading the audience to an intuitive sales funnel so that they can make an improved decision on buying.
Drive Traffic – Generate a buzz around your content to bring in more customers to your platforms.
Create a loyal fanbase – The goal to show your audience that you are not just a robot. Integrate personality through humor and emotions into your posts so that your audience can relate to your brand.
Choose platforms that support your brand image –
With so many social platforms to choose from, it is important to invest time and energy into those that can help you attain your social media goals. Here is a gist of the top 4 platforms that your brand can leverage:
Facebook – Facebook is the biggest social media site around, with more than two billion people using it every month. The platform broadly performs well with almost all content format— text, images, videos, live videos, and stories, and is effective at encouraging consumers to communicate with a brand. But since everyone you know is on the platform, it lacks exclusive appeal and has been saturated with brands, advertisers and click-bait.
Instagram – Instagram is an amazing platform to connect with your fans and communicate your message visually. As a brand, you can have an Instagram business profile, which will provide you with rich analytics of your profile and posts and the ability to schedule Instagram posts using third-party tools. Though it is a great option for brands that rely heavily on images it lacks one to one engagements with the community.
Youtube – Besides being the second largest social media platform, Youtube is also often known as the second largest search engine after Google, a priority for Social Media Strategy for Brands. Considering it is a video-sharing platform, brands can take this as an opportunity to become more authentic, relatable, engaging and active.
Twitter – Twitter provides an opportunity for immense engagement with a targeted audience. The openness of the platform increases the viral potential of your content which can give a major boost to your engagement rate. Brands can leverage this to share news on product launches and updates, or keep customers updated on service outages or other widespread issues. But with its word restrictions, every post should be crisp and to the point.
Jazz up your profiles with a diverse content strategy –
It goes without saying a strong brand reputation is formed by creating sharable and appealing content that viewers will want to share and engage, rather than cranking out content to meet out the arbitrary requirements for social media post. From picking the right creative and captions to finding the balance between promotion and personality, there's a lot to mull over.Keep the following principles in mind when forming your content strategy.
Identify Right Content – By keeping a tab on the consumer behavior you can devise the type of content that gets engagement from the audience and create a personalized experience for your customers.
Support your Brand Image – Keep all your content consistent with your brand message. If you can use observation effectively, they can be powerful brand-building tools.
Clear Opinion on Topics – A steady flow of clear cut content with valuable insights allows brands to gain credibility and helps to position themselves as experts within their domain.
Post Formats – By varying your post formats the brand content can have a personality that can be diverse and unique. With various visual styles like 360 videos, cinemagraphs, gifs and static brand can build persona and voice.
Use Social Campaigns – In order to gain visibility and generate leads, strategies like contest and trending hashtags that can provide your audience with valuable incentives and encourage them to participate can offer a lot of value to your brand.
Run cross channels campaigns – To further engage your audience, run posts across all your social media channels. This would build trust within your community and utilize the power of each platform to its full extent.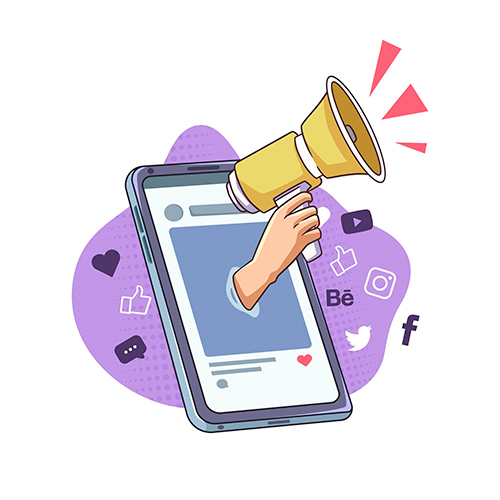 Leverage Influencers – While you can gain an audience by publishing great content consistently this strategy can take time. Since the influencer has already earned the trust and respect of their followers, getting a co-sign or mention from them is a much faster way to gain relevant audiences to your channels. There are several ways you can do this:
Citing their social media handles to your content.
Extending the discussions any influencers are having to raise their interest within your profiles.
Emailing influencers to let them know they have been referenced in your work.
Connecting to influencers within your community or network.
The goal of all these actions is for them to share your content with their followers via Social Media Strategy for Brands.