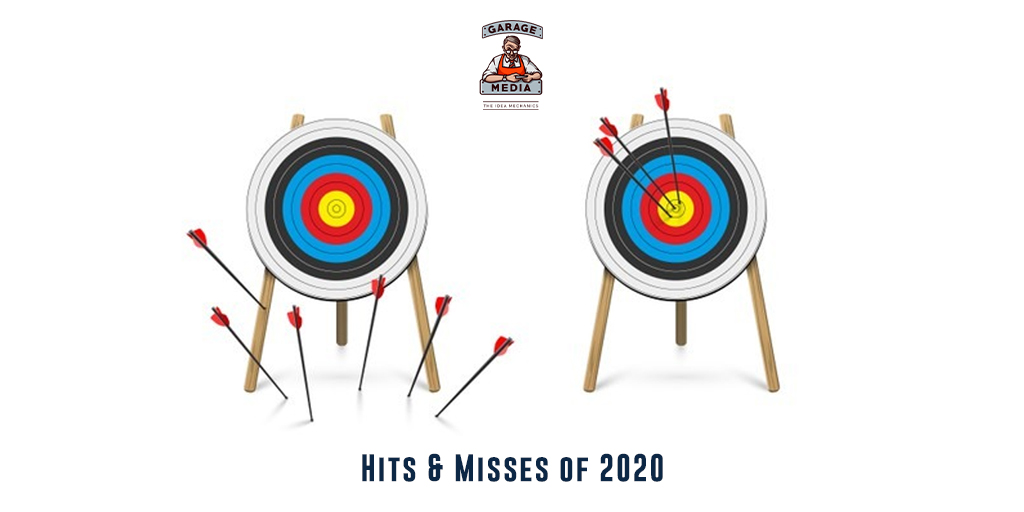 Hits and Misses of 2020 that You Need to Take Care in 2021
With the introduction of the budget in the dawn of February 2021, things are looking towards a healing effect. However, if you reflect back, things might look both smooth but snarling with the pandemic at the same time.
If you ask me 'How was your 2020?', I might give you a mixed reaction because it was a rough drive throughout the year. Starting from work from home to long hours schedule and zoom meetings and then getting perturbed due to pandemic apathy in the family. I guess such situations have jostled us in some way or the other. But, one thing has outshined after giving a touch crush to the lockdown era and closure of businesses without any ailment. Many online marketing agencies have come forth to help the business on their haunches rather than be left helpless.
Be it any trusted and 'best digital marketing agency' or any social media agency, the business has experienced some respite rather than getting clogged. With the rise of online media, many businesses that were experiencing the bruises of download have now emerged with new wings of e-commerce. This includes:
Voice search
Personalization
Influential Marketing
Multi-Channel Marketing and others
Online marketing agencies like us and many more have burned the midnight oil to assist businesses so that everything can come back on track.
This pep of online media that started in 2019 has swirled in today's digital space. With the online rise, daily online users as stated by Statista have stood at 4.66 billion people who have become active internet users in October 2020 that encompasses 59% of the global population.
Additionally, it is also learned that mobile usage has increased with the spike of internet usage that has levelled to 91% of the total mobile users in India. So, if you are unable to tap this large chunk of online users, you have got the lowest fruit.
Other than this, social media has emerged as an enlarged trend for marketers and buyers who have gone cribbing during the lockdown. However, many social media agencies have helped small to mid-size businesses to scale through and expand their horizon through social media channels. This includes:
Personalization as a New Trend
Authentic Influencer
Take heed of ephemeral content
Social commerce for buying and selling
Video content is high in demand
Local targeting, and others
So, if you want to know what are the proven hits and misses of 2020 as stated by the best digital marketing agency, then this is for you.
What will work for 2021 that has proved in 2020?
Yes, 2020 has been a year for digital marketing. As things stood-still for more than five-six months, businesses were getting perished which left many unemployed. However, with the assistance of the best e-commerce agency, businesses were also able to see sunshine under the cloudy sky.
Even social media experienced a jump during the lockdown.
One such good example was a Facebook empowered ad campaign that showed an elderly couple enjoying mangoes and sharing an instance of receiving medicine through social media channels. Another such example that Facebook showcased was during Holi in 2020. The ad showed a boy missing Holi festivities as he was in another country. Through Facebook, friends of the boy found people nearby and connected to the protagonist and asked them to prepare colors for the festival.
Digital Marketing Trends that have proven in 2020
Chatbots have dominated for better e-commerce
Video marketing is better than 1000 words
Facebook has still got the shine
Instagram has been a hit among youngsters
Interactive content has seen a green signal
Verbal interaction has seen its peak
Let's get this rolling…
Chatbots have dominated for better e-commerce
Being an artificially intelligent software, chatbots have proved to be an ultimate solution that has helped businesses stay connected with interactive and solution-oriented communication. During the lockdown period, this interactivity started from window-communication which further moved to verbal interaction. This has also helped to store information of the customers for a long-run.
Video Marketing is better than 1000 words
Image or moving video is always a better option than 1000 words of explanation. Online marketing agencies like us have spent days and nights at a stretch for better idea curation, execution, editing, and final publishing. With the spike in online marketing, we have focussed on encouraging video marketing rather than working on long explanations, especially in the case of the e-commerce business.
It is also said that in 'mobile-mad days' people are more inclined to consume video content than long product pages. As clear in the statistics,
70% of consumers are said to share a brand video
52% of the consumers are said to have been moved with the video content which pushed them to consider the product and finally buy it.
72% of businesses that have used video marketing have said that this moving visual discipline has bought more business.
So, video marketing is the best tool with better results and which is proven.
Facebook has still got the shine
One can also remember the social media giant's security policy breach. Facebook is still enjoying an upper hand especially when it comes to publicizing one's business. Starting from the Facebook page to redirecting it to its shopping page – Facebook has come a long way starting from just a social media platform to make and meet new friends.
Instagram has been a hit among youngsters
Oh yes! Be it Instagram reel to image sharing – Instagram has become an important social media platform that helps audiences from younger age groups to turn towards businesses that have been active in the platform.
However, one thing that all the best digital marketing agencies should keep in mind is that according to Instagram updates, the newbie social giant is deciding to remove its 'Like' feature from its platform. So, if you are planning to keep Instagram posted with the latest update from the business, you need to keep a tab of the in-house notifications from the Instagram family.
Interactive content has seen a green signal
Interactive content is nothing less than a content type that will keep the interest level high. Starting from video content to games and quizzes or even a music video, interactive content will include everything. This year of lockdown and having to stay back at home counted interactive content as the most important type that pumped an interactive quotient in the business.
Verbal interaction has seen its peak
All thanks goes to Siri, Alexa, Google and more, where an interactive talk formula erases chances of sitting in boredom in lockdown. In the year, this has worked like talking to a friend that has added interactive communication which changed due to the shutting down of social places.
With the inserting of SEO tactics, businesses are pacing up for voice optimisation for their web pages. This has led to better optimisation in the search engine. This in turn leads business sites to pace up in the ranking that allows voice search to pronounce the e-commerce site that it gets over search engine list.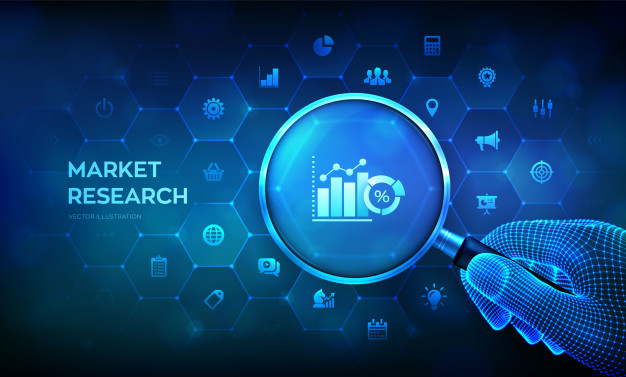 Biggest Winning Brands of 2020
Netflix India: With the closure of movie-halls due to pandemic, OTT digital content was much consumed by the maximum online audience to add entertainment elements in the months in the complete lockdown. Netflix India has come out as the biggest winner in attracting more than 95% of the online viewership in 2020.
Swiggy: With loads of work and no time to cook, companies like Swiggy have come as a handy solution to book food in no time and relish under the clock-ticking scenario caged in homes.
Zomato: Just like the above mentioned, Zomato has earned much appreciation for helping people to relish good and hygienic food at the time of the pandemic. Just a simple booking, and you would have got every necessary thing at your doorstep.
Spotify: Yeah, now you must have seen that ad, where Bollywood Actor Anil Kapoor is cooking while Ishaan Khatter is pushing for faster cooking methods through pepping-up with faster music, beats like 'Zingaat (Dhadak)'. This ad has grabbed much appreciation and a good name for the actors who call out 'I like that' at the end.
Nike: Being a sports brand, Nike and its ad campaign have gained many laurels through comedy displays on the creation of social media. The brands have grown so big and voluminous that it has now been able to attract personal stories and messages by celebrities and athletes like Michael Jordan, Serena Williams and more.
Bewakoof.com: If you are looking for a chic-dressing style, Bewakoof.com is the ultimate online clothing destination that started to grow and bloom during the lockdown days. With the vibrant application of colours and graphics, the brand collected valuable reviews from their online customers to add some life to the stagnation.
What won't work for 2021 that failed in 2020?
'To err is human' is a famous quote that shows that human idealization can go wrong. It doesn't matter if you have an online tycoon-platform or just starting up with an idea. However, if you go wrong with a flop digital marketing idea, it will not let you anywhere. So, let's flip back and check what all got ruined in 2020 as pandemic swipes through the country.
Digital Marketing Trends that failed in 2020
Social Media trends may fascinate you for their smartness but due to loose message creation or execution of the message, the campaign can break. This instance took place when social media was treated as the only tool to connect with people and businesses. However, this does not mean that digital media ideas cannot fail. Many brands have experienced a backlash even when things started to run online for them. Brands of American fast-food chains, multinational mass media, and entertainment brands.
How India is Bracing Up with Good Online Marketing Skills?
Digital marketing: This is the complete package with which an online marketing agency put on their best shoes – starting from discussion to idea curation, signing up the deal, and exposure to newer sides of marketing. Being the best digital marketing agency, we sit together with the assigned team so that we can get started with the ice-breaking scenario.
Search engine marketing: We at Garage Media, help to attain the highest position over the search engine. We come up with higher search engine ranking strategies, attract quality website traffic, and bring out measurable results. So, if you want to try out the same. Just ping us below.
Social media marketing: Surely you have experienced that social media is much more than scrolling, liking and sharing. It can launch your business over online gateways. So, it is more powerful than just being social.
Content marketing: It does not stand for writing 'long' any more. The real magic resides in the crux of the sharp and smart writing skills that will interestingly talk about your business.
Web development: Being the best e-commerce agency, we have a patient ear to listen to you. Be it any type of business, we help develop your online presence with web development solutions. Try this out and make your business online ready!
Influencer marketing: This is proven that businesses all across the globe have minted much through influencer marketing as people are directed to listen and believe them much. Due to their fame and name, celebrity endorsement amplifies influencer marketing.
E-Commerce: If your business is not online, you are nowhere to be found. With the rise of digital media, having an e-commerce site is the need of the hour where you can harness products-services to reach the maximum audience.
Written By – Deboshree Mazumdar